Choose your style with our color Simulator
Color of the wall bases
White
Black
Brass
Boards Finishes
White
Black
Oak
Birch
Tips for choosing the right boards
Gassien offers:
- 8 boards sizes : 3 widths (40, 60 et 80cm ) et 3 depths (15, 20 et 30cm). Only 40cm width doesn't exist in 30cm depth.

- 3 wall bases sizes: Small (40x77cm), Medium (77*60cm) and Big (77*80cm)
Small wall base
1 possible boards width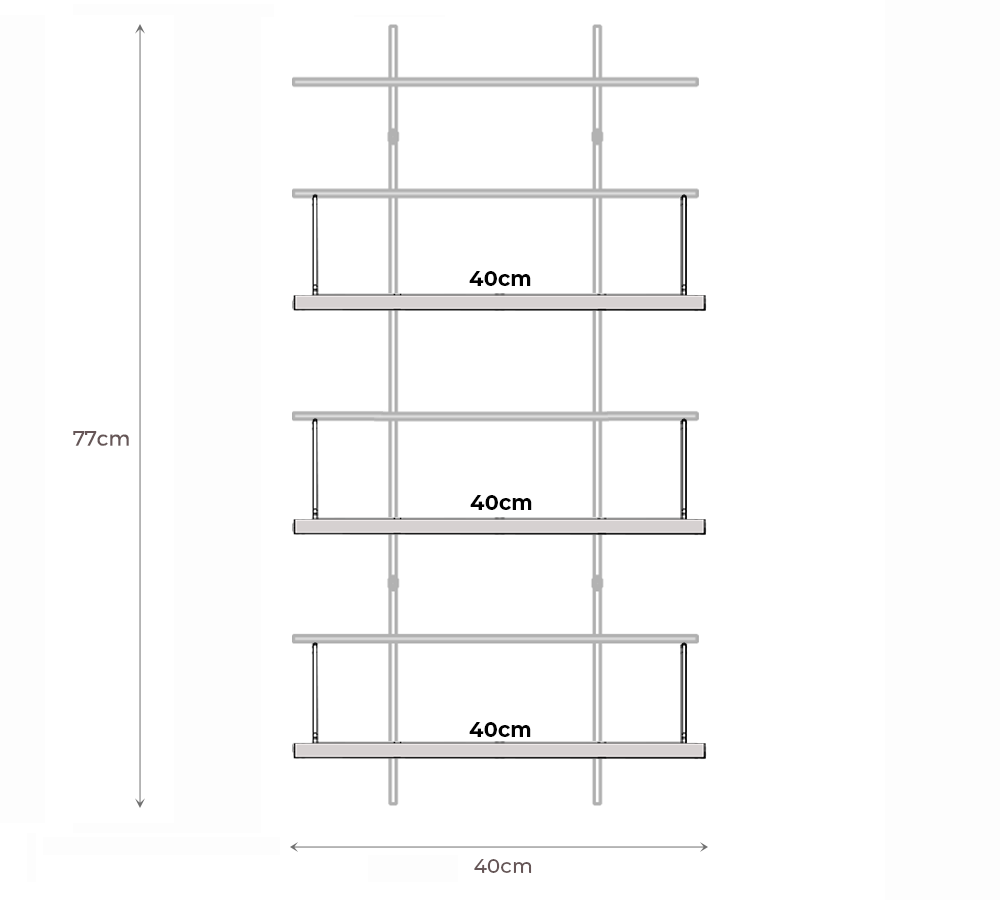 Medium wall base
2 possible boards width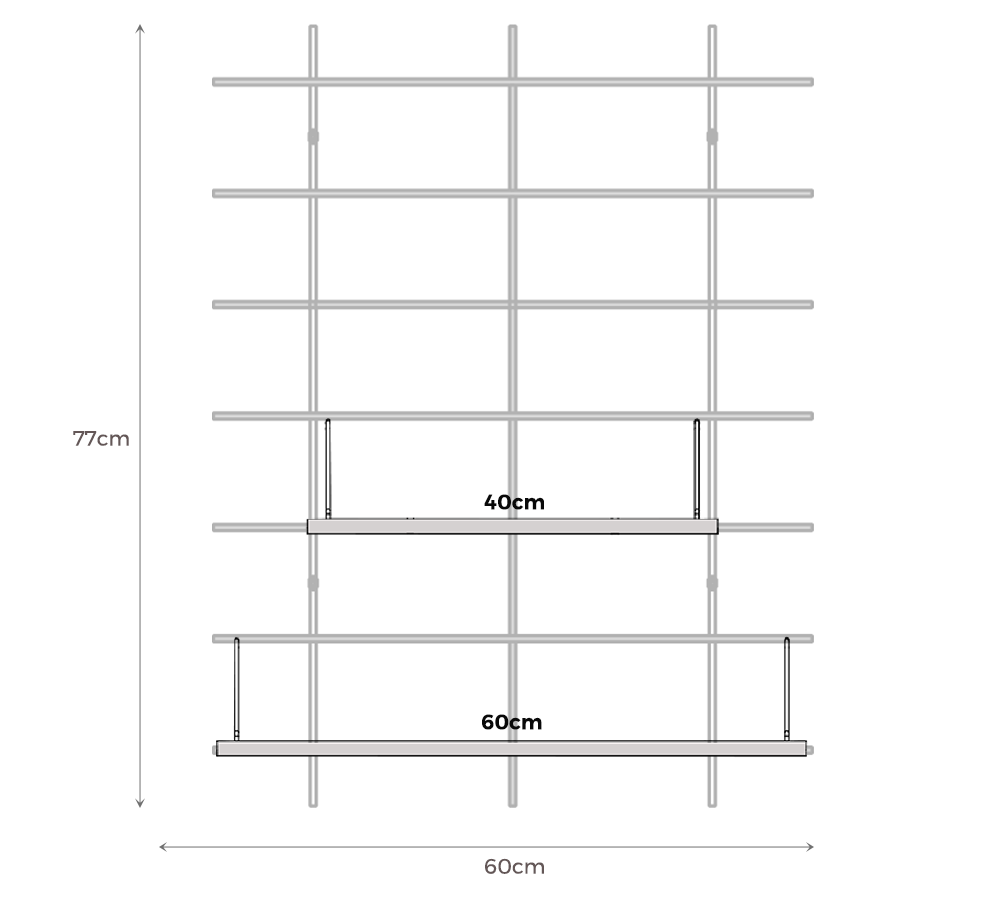 Big wall base
3 possible boards width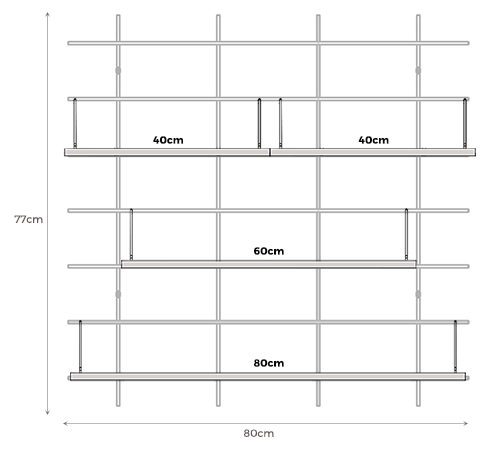 Our tips:
- Do not hesitate to take inspiration from our turnkey configurations and customize them by changing the depths for example.
- You can also connect different turnkey sets together thanks to our unique juxtaposition system.
Our recommendations: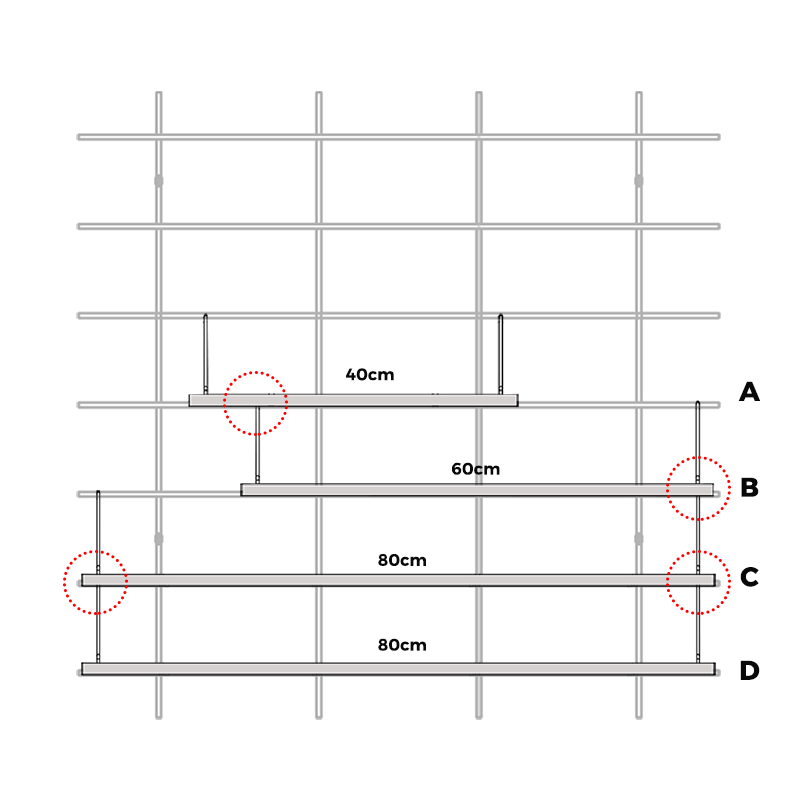 Do not install a board directly above another one where the support brackets are hung.
>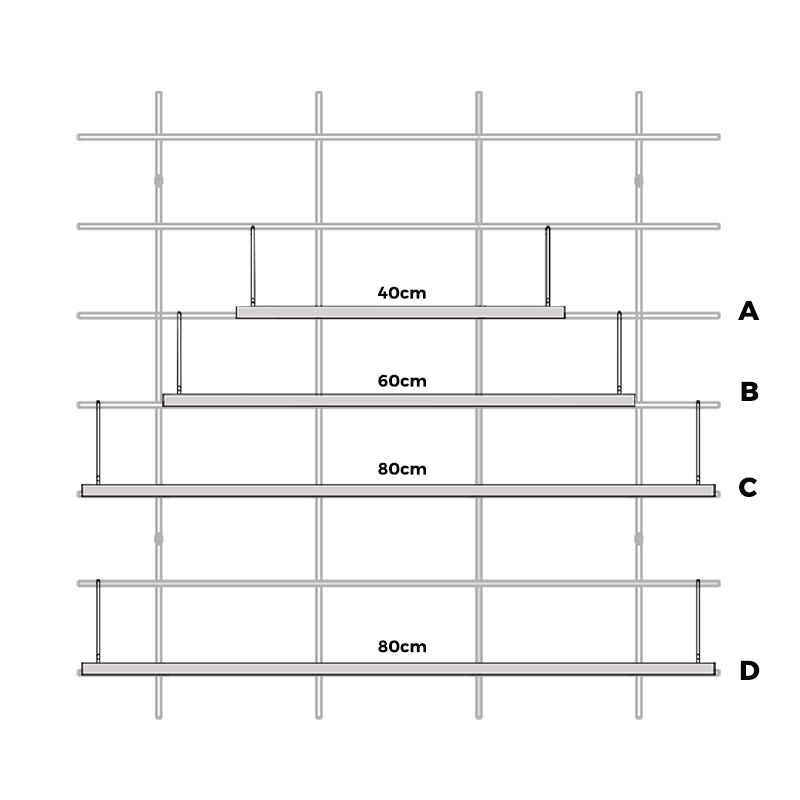 2 possibilities:
1/ install the upper board between the support brackets of the bottom board (see boards A and B)
2/ if the upper board has the same length or is longer than the bottom board, leave a free row between the 2 boards (see boards C and D)
Taking into account the above recommendation:
- On a big wall base: maximum of 3 boards of the same width (80cm or 60cm)
- On a medium wall base: maximum of 3 boards of the same width (60cm or 40cm))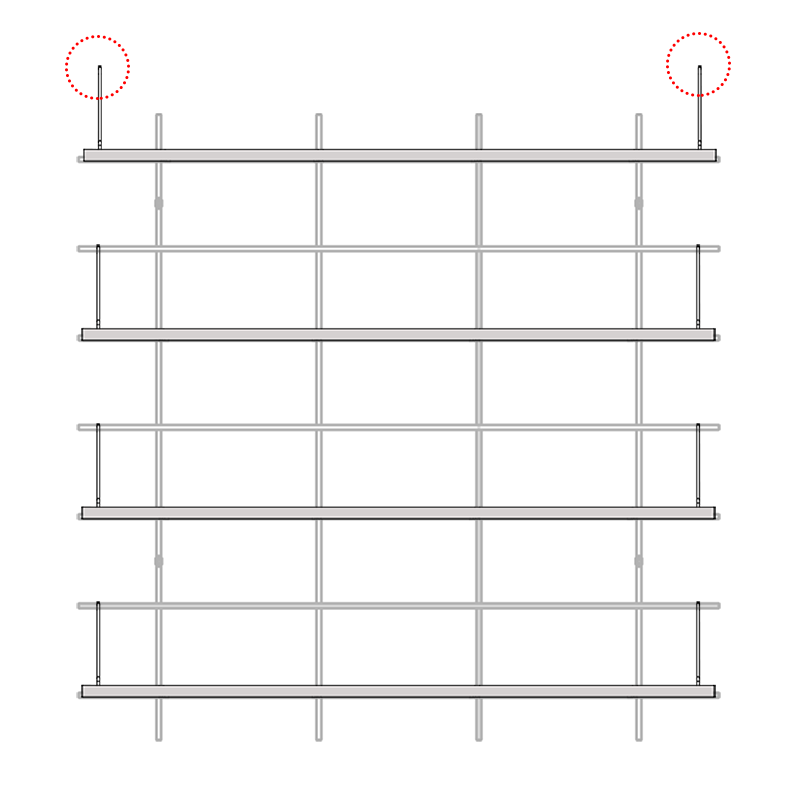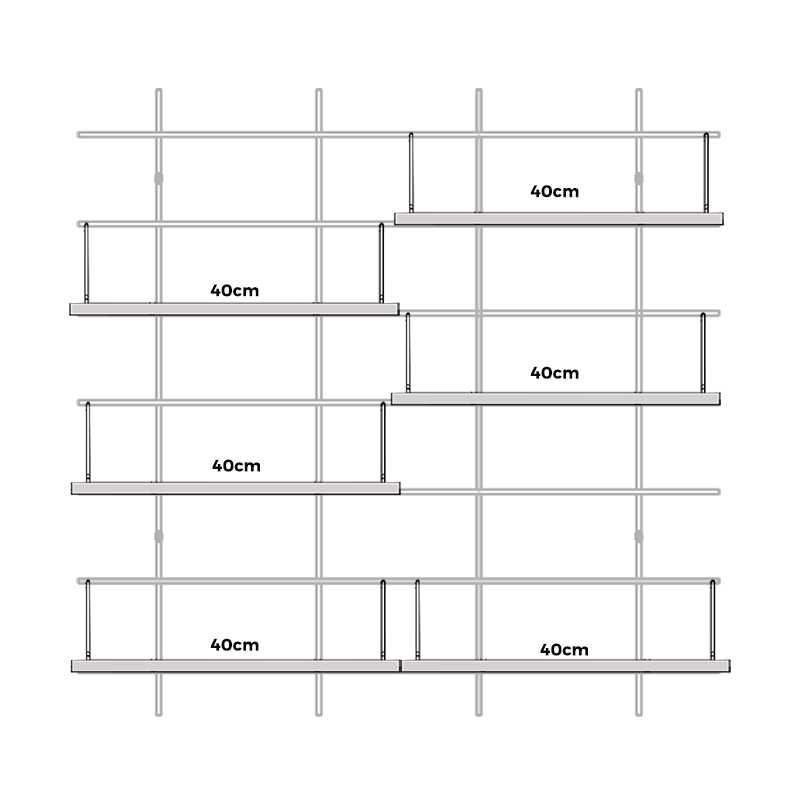 It is possible to install two 40cm boards side by side on the big wall base.